Hydrogen For Health: HX600 Falcon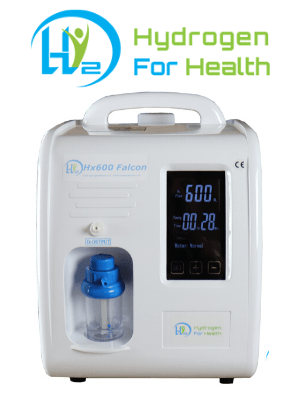 Take advantage of another method of administration for H2. Breathing molecular hydrogen opens the door for new and different therapeutic benefits!
Overall H2HUBB Star Rating:
Note: Shipping is included for the US. 
Company Mission:
Started in 2007 Hydrogen for Health is a retailer and manufacturer of hydrogen generation equipment. Our focus is to offer some of the safest most reliable Hydrogen health products anywhere at a reasonable price. Please feel free to contact us at any time if you have any questions concerning our products.
Product: 
HX600 Falcon: Pure H2 inhalation device (PEM/SPE).
Price: $2595.00
Warranty: 60 day no questions asked return policy. 1 year parts and labor warranty. This means you can return it for the first 60 days. After that if the bottle fails we will fix it free of charge for a year. Warranty starts the day of purchase. Customer pays for all shipping charges.
Go to the Hydrogen For Health website to buy your HX600 Falcon today!