BHWC: H2 Inhalation Device
Hydrogen Inhalation System
Pure H2
$
2655
The system comes with additional H2 attachments.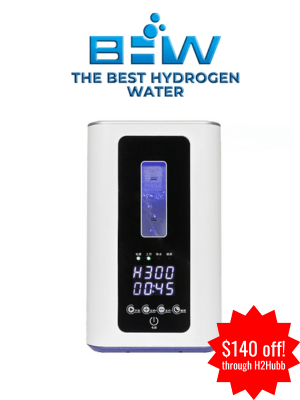 Level 3 H2 Gas Performance
H2HUBB Tested H2 Output
300 mL/min
For more info view H2HUBB report
Hydrogen For Health: HX600 Falcon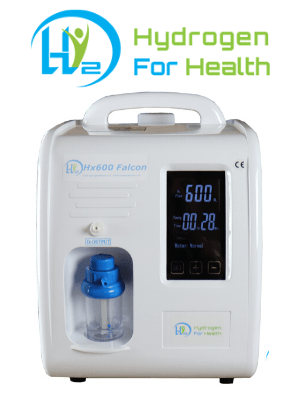 Take advantage of another method of administration for H2. Breathing molecular hydrogen opens the door for new and different therapeutic benefits!
Overall H2HUBB Star Rating:
Note: Shipping is included for the US. 
Owner: Amanda Bobbett
Company Mission:
Amanda Bobbett, an inspiring individual who is the driving force behind Healthyhydration.com is an internationally recognized keynote speaker, author, and entrepreneur whose expertise has earned her recognition from major media outlets such as ABC, CBS, FOX NEWS, and NBC. Through her unique training programs and coaching packages, Amanda has positively impacted the lives of countless individuals across the globe.
Amanda's passion is rooted in helping people overcome physical and financial pain by providing them with knowledge on the mind-body connection, proper hydration, fueling the body, and supplementation, as well as equipping them with powerful tools and techniques to support the mind. Her unwavering commitment to this cause is truly remarkable and serves as an inspiration to everyone around her.
In addition to her impressive professional achievements, Amanda is also a devoted mother to two beautiful girls, Leilani and Jadyn. She resides in Pasco, Washington, where she continues to make a positive impact on the lives of countless others through her exceptional work.
With Amanda Bobbett at the helm of Healthyhydration.com, her impact will undoubtedly continue to grow, and her legacy will inspire many for years to come.
Product: 
The Best Hydrogen Water: Pure H2 inhalation device (PEM/SPE).
O2 port supplied as well.

Price: $3995.00 (Bundle Package Price Point, Comes with Additional Items or Products)
H2HUBB Discount Price: $3795.00 (Bundle Package Price Point, Comes with Additional Items or Products)
Warranty: 60 day no questions asked return policy. 1 year parts and labor warranty. This means you can return it for the first 60 days. After that if the machine fails we will fix it free of charge for a year. Warranty starts the day of purchase. Customers pay for all shipping charges, duties and taxes.
Go to the Hydrogen For Health website to buy your HX600 Falcon today!
Go to the Healthy Hydration website to buy your H2 inhalation system today!